For encapsulations of CADViewer into File Management Systems both on-premise and on Cloud, Tailor Made Software has a number of integration partners.
For a selection, please refer to our partner list below, alternatively if you want to integrate CADViewer with your File Management Application, please contact us.
FileAgo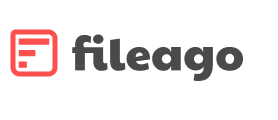 We recommend FileAgo the Number One Secure File Management System. FileAgo is available either on Cloud or On-Premise at very competitive rates. FileAgo can be Hosted Fully Secure on the Cloud in compliance with Data Regulations in the EU, USA, India, Hong Kong and Singapore.
Inside FileAgo, the full functionality set of CADViewer is implemented, including version based annotations, graphical comparison of different versions of a drawing, and much much more. FileAgo Technologies is located in Stockholm, Sweden.